What does a craft-loving woman do after her first market stall. Rest and recover? I've done a bit of that. Now I'm embarking on a rather unusual mission. I've been asked to make a Sehlat. I had to ask for further information, not being a Star Trek fan myself. Here is the best picture I've been able to find.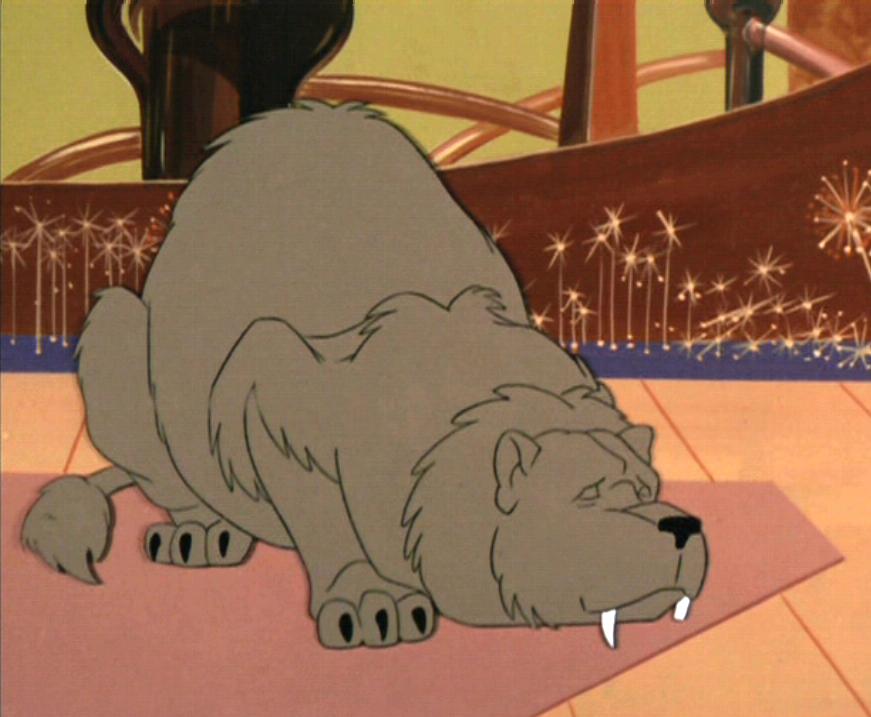 You can find more information at the appropriate
wiki
if you're that way inclined.
It seems I'm looking for a teddy-bear-like creature with six inch fangs and a tufted tail. It just so happens that I have quite a variety of soft toy patterns. The grizzly bear from Marshall Cavendish's 101 Soft Toys seems to be a likely candidate. I'm going to get started tonight by tracing off the pattern. It's one of those old-style scale-up-each-square-to-2.5 cm kind, but I think I'll be using the photocopier instead. Once that's done I'll dig out some suitable fur. Hopefully there's enough in my stash essential fabric collection.
Would you believe, this isn't the most unusual request I have received. Some years ago I made a Veeblax for a nine-year old. The request was accompanied by drawings of front and side views and special notes on the single protruding eye.
And if you've been wondering about my somewhat unusual silence here: I've spent several hours in the past couple of days on the phone to my internet service provider. I think it's all sorted out now.